The Big Build was born out of the need for local craftsmen (and women) to enter a workforce in desperate need of new talent. Hundreds of meetings are held every year by business owners trying to fulfill the demands of the construction sector, but little action is taken to address the problem. Most of us can recall a period when we were drawn to a passion that piqued our interest, and that interest evolved into a goal, eventually leading to a career we still like. This concept sparked the design of an experience that immerses our young talent in the building industry.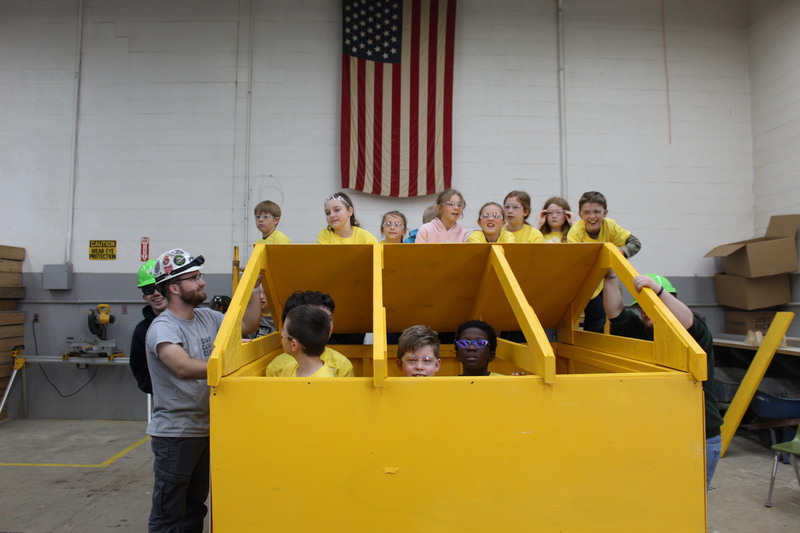 The Big Build was created to provide 9 and 10-year-old students with a chance they may never have had before. 4th grade math standards in measurement and geometric shapes are reinforced through real-world problem solving while the children are actively engaged in a hands-on project. Carpentry, welding, and fabrication, as well as site safety, engineering, material handling, rigging, material estimate, and equipment operation, are among the topics covered. This exposure is important not just for the young students, but it also allows our junior and senior construction students to share their mastery of the skills they have acquired.

>
This year's Big Build was enlarged after a two-year hiatus from COVID, and we included 4th graders from all of our Clermont County associate schools, as well as home-schooled students. Industrial Academy chose the Big Build for their BIG Project, which is a new program at Grant Career Centers this year.

The Grant Experience is incomplete without the Big Build. The building industry's future rests on these young people discovering their passion!
We will be updating this article with pictures and videos as the events unfold.