The Grant Career Center's Work-Based Learning Program (previously Early Placement) is in full swing, assisting students in gaining real-world work experience. 78 students are presently enrolled in Work-Based Learning at Grant Career Center (WBL). We have had a total of 92 students who have participated (Employed or Job Shadowing) at some point during the school year. These students have worked over a combined 25,000 hours, while earning $254,000+, at an average of $12.50 hr. Our top wage earners right now are at $18 hr.
" I am extremely honored to work with such an enthusiastic group of hard workers. These students are the future of our workforce and debunk the myth that all teenagers are lazy. I also want to say that these experiences would not be happening without the huge support of our business partners. They are truly taking a front seat in educating our youth."
-Chad Graybill, Work Based Learning Coordinator, Grant Career Center
Grant Career Center's goal is for all seniors to participate in WBL before they complete high school. Here is a small sample of Grant Nation doing Great Things!

Josh Marck Holman GMC since November 3
"Great work ethic. Can't wait for him to be full time." -Scott Ramp- Maintenance Manager

Ava Petry Siena Gardens since January 11.
"Daisy is her manager who is never impressed. Ava impressed her! Very mature young lady." -Melissa Chamblin- Director of Dietary

Clayton McClanahan Jeff Wyler Auto group since December 10
"Wish I had 5 more just like him." -Tayler Barger- Maintenance Manager

Luke Nort Brooks Ag Equipment since Oct 27
" Luke is training to lead outgoing inventory. Great worker. We are happy to have him."
-Brian Brooks- Owner

Marissa Rowland Siena Gardens since December 27th.
Dances the electric slide while preparing residents' meals.
-Melissa Chamblin - Director of Dietary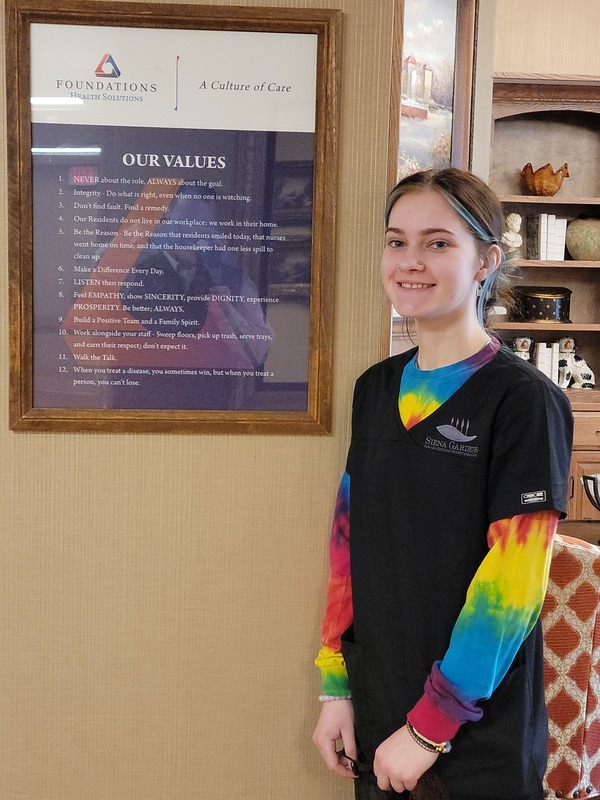 Heather Lipscomb Siena Gardens since December 27
"Wears tie die shirts because it makes her residents happy. She learns new tasks very quickly. " -Melissa Chamblin- Director of Dietary
Kyra Petry Siena Gardens since January 11
Very mature for her age. Was skeptical to bring in such young student, but has been quickly recognized for being an essential part of our team. Very impressive worker.
- Melissa Chamblin, Director of Dietary
We appreciate our community partners who assist us in hiring students and contribute their time, talent, resources and skills in teaching our student's their trade.
| | |
| --- | --- |
| Cinfab | Whichards Oil |
| Clermont County Community Services | Child Focus |
| Lifetime Pet Center | TSP |
| Meadow Springs | Cinfab |
| EMS- Mobile Solutions | GenTrane LLC |
| Everything Bagels | Siena Gardens |
| Abetech | Batavia Nursing Home |
| Papa Johns Pizza | Holman Motors |
| Payneless ATM | Jeff Wyler Auto group |
| Messer | Honda |
| Bethel Feed | CareSpring |
| The Anderson | All Creatures |
| Ohio Valley Manor | Brooks Ag Parts |
| JCM Maintenance | Discount Tire |
| Kings Kustoms | Siena Gardens |
| Freshtastic Cleaning | MetFab |
| Honda | Anderson Mercy |
| AAA Bob Summeral | Nicole Harrington |
| Grote | Olive Garden |
| Eastside Autobody | Bethel Community Pet Hospital |
| Fisher Chiropractic | Child Focus |
| Tender Town | Freeman Enclosures |
| Paragon | Dualite |
| Maysville | Carstar Amelia |
| IEC | Quality Renovations Plusllc |
| Reynolds Fabrication | Health source |
| Eastgate Animal Hospital | Bethel Animal Health |